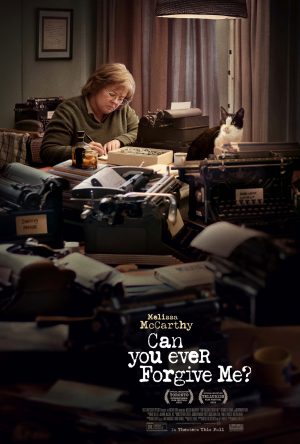 Can You Ever Forgive Me?
R
|

116 min.
Georgetown Showtimes
= Enhanced Digital Experience
Plot
When Lee Israel falls out of step with current tastes, she turns her art form to deception. An adaptation of the memoir Can You Ever Forgive Me?, the true story of best-selling celebrity biographer Lee Israel.
Starring
Melissa McCarthy, Richard E. Grant, Dolly Wells, Ben Falcone.
Age Policy
All R-Rated movies are intended for an older, adult audience.
Moviegoers under 17 must be accompanied by a parent or adult guardian.
For any R-Rated movie, children under the age of 6 will not be admitted after 6PM in an effort to create a more appealing atmosphere for our adult audiences.
Adult guardians are:
21 years of age (Id required) or more.
Required to attend the entire movie with the child.
Authorized by a parent to bring the child to an R-rated feature.
Ticket Prices
| | |
| --- | --- |
| Adult: | $10.25 |
| Student / Military (with ID): | $9.25 |
| Matinee (before 6 PM): | $5.50 |
| Senior (60+): | $7.50 |
| Child (3-11): | $7.50 |
| Tuesday Family Night: | $5.25 |
| Senior Monday (60+, All Day Monday): | $6.50 |
| 3D Upcharge: | $2.50 |
| : | |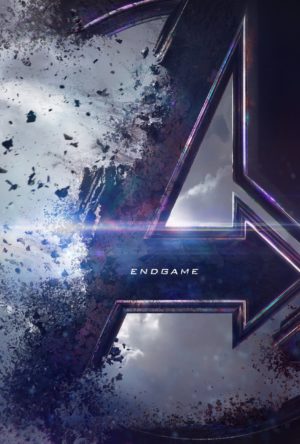 After the devastating events of Avengers: Infinity War (2018), the universe is in ruins. With the help of remaining allies, the Avengers assemble once more in order to undo Thanos' actions and restore order to the universe.
Advance Tickets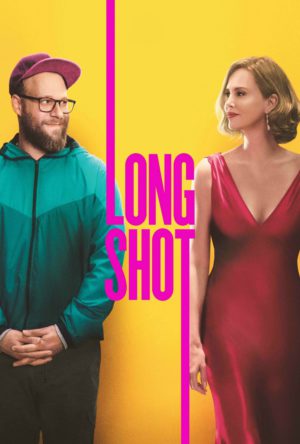 When Fred Flarsky reunites with his first crush, one of the most influential women in the world, Charlotte Field, he charms her. As she prepares to make a run for the Presidency, Charlotte hires Fred as her speechwriter and sparks fly.
Advance Tickets