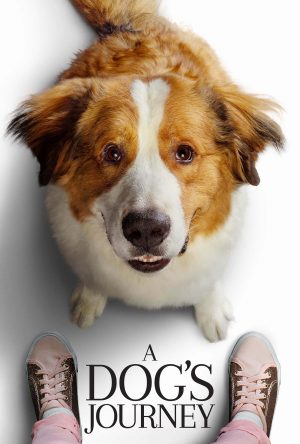 A Dog's Journey
PG
|

119 min.
Georgetown Showtimes
= Enhanced Digital Experience
Plot
A dog finds the meaning of his own existence through the lives of the humans he meets.
Starring
Betty Gilpin, Jake Manley, Dennis Quaid, Josh Gad.
Age Policy
All R-Rated movies are intended for an older, adult audience.
Moviegoers under 17 must be accompanied by a parent or adult guardian.
For any R-Rated movie, children under the age of 6 will not be admitted after 6PM in an effort to create a more appealing atmosphere for our adult audiences.
Adult guardians are:
21 years of age (Id required) or more.
Required to attend the entire movie with the child.
Authorized by a parent to bring the child to an R-rated feature.
Ticket Prices
| | |
| --- | --- |
| Adult (weekend): | $12.00 |
| Adult (week day): | $11.25 |
| Student / Military (with ID): | $7.50 |
| Matinee (before 6 PM): | $6.00 |
| Senior (60+): | $7.50 |
| Child ( ages 3-11): | $6.50 |
| Tuesday Family Night (after 6 pm, excludes new releases): | $5.25 |
| Senior Monday (60+, All Day Monday): | $6.50 |
| 3D Upcharge: | $2.50 |